Yes we,
can can
In 2019, the city of Cologne honours the genius of simplicity – Jacques Offenbach would have turned 200 this year. The music world commemorates the German-French composer's birthday and the man himself, a wanderer between worlds, celebrated and humiliated alike – yet his music never vanished. Everyone knows the snappy »cancan« from »Orpheus in the Underworld« or the »barcarolle« from »The Tales of Hoffmann« – international hits to this day. But who is aware that these melodies were composed by a native of Cologne? The composer and musical genius Jacques Offenbach. While the inventor of the operetta enjoyed his global success in Paris, his roots can be found in Cologne. And Cologne would not be Cologne if it wouldn't do things differently. Participation instead of pomp. Ease instead of ennui. Art and entertainment.
The Offenbach Year – 2019 brings together all events from the realms of music, theatre, dance, art and literature, which celebrate the famous composer. The year's highlight will be the Cologne Offenbach Festival in honour of the artist's birthday on 20 June 2019. In addition to opera performances, theatre premieres, large concerts, small concerts and music picnics, many entertaining and surprising events in Cologne and its surrounding regions will attract audiences.
2019 – a city discovers its prodigal son
Offenbach's music possesses wit and charm, nonsense and profoundness. It is full of imagination, elegance and eloquence. It strikes a chord with people today just as it did 200 years ago. But so far, there is little in his native Cologne that reminds us of him. Jacques Offenbach has left us hundreds of works, but only a fraction of them are still known today.
It's time to embark on a voyage of discovery into the life of an artist who showed much more of the oft-quoted Cologne mentality than we think. Offenbach is like Cologne: inclusive, lively and consistently outspoken towards authorities. We, the people of Cologne, very much like that attitude: when something is brushed against the grain. For that reason alone, our commemoration of the musical satirist Jacques Offenbach in Cologne has to turn out differently. Granted, premiering an opera in a finished new opera house would have been a nice touch, but as this will unfortunately not happen, we need something that will re-instil a feeling of success in our city of Cologne. Let's work on »all together« instead of »every man for himself«. Let's display our talents and our diversity in an effort of unity.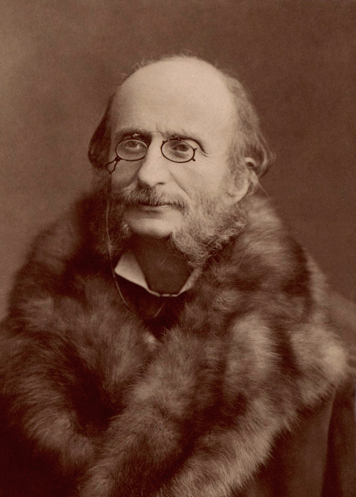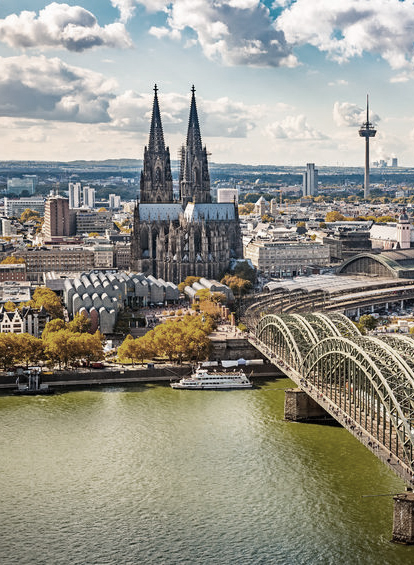 2019 – the Offenbach year bridges divides
Especially during 2019, a year of EU elections, the German-Frenchman Jacques Offenbach offers inspiration – more so in a European context. Jacques Offenbach was a wanderer between worlds, adored and spurned, as a Jew, as a German, as a Frenchman. We will hear of times that sought salvation and found catastrophe, of sounds loud and soft, of nations and revolutions. All these and more will be at the heart of our commemorative year. And not only in the established Cologne music halls, but also in off-theatre venues, in squares, schools, the cathedral, Rhineland and the region in general. The Offenbach year offers the opportunity to get involved with projects, productions, events and much more: established formats next to newcomers, experts alongside laymen, Offenbach adepts next to Offenbach jesters. This site, ever-growing, is the one stop to look for all the events, information and extras that have to do with the grand anniversary year.
From mid-June 2018, you can register your own productions. The Offenbach Year is not only an opportunity to experience Offenbach's creativity and heritage, but to join forces and turn the year into a success for everyone.
Cooperation as a cultural project. YES, WE CAN CAN 2019.